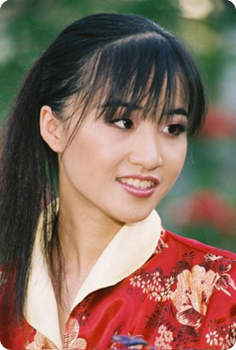 Xanthe Huynh
is a Chinese-American voice actress who played as the role of
Ui Hirasawa
in the English version of the anime. She is currently working for Bang Zoom! Entertainment.
Other Role
Edit
Magical Girl Lyrical Nanoha - Suzuka Tsukimura
Magical Girl Lyrical Nanoha A's - Suzuka Tsukimura
Kite - Sawa (Blu-ray dub)
Kite Liberator - Monaka Noguchi, Sawa
The Familiar of Zero - Siesta
K-ON! - Ui Hirasawa
Tweeny Witches: The Adventures - Aichan
Squid Girl - Sanae Nagatsuki
Love Live!- Hanayo Koizumi
Reference
Edit
Ad blocker interference detected!
Wikia is a free-to-use site that makes money from advertising. We have a modified experience for viewers using ad blockers

Wikia is not accessible if you've made further modifications. Remove the custom ad blocker rule(s) and the page will load as expected.