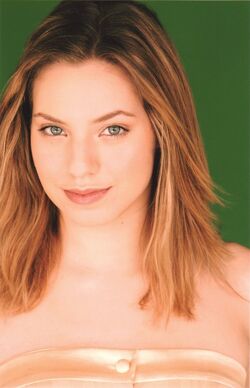 Shelby Lindley is an American voice actress who played the role as
Tsumugi Kotobuki
in the English version of the anime. She also works as a singer, songwriter and voice over artist.
Other Role
Edit
She played is several films as both supporting character and the leading character. She also takes part in several TV programs and theatrical/ live performance.
K-On! - Tsumugi Kotobuki
Mahou Shoujo Lyrical Nanoha A's - Shamal
Mahou Shoujo Madoka★Magica - Hitomi Shizuki
Shinryaku! Ika Musume - Chizuru Aizawa
Reference
Edit
Ad blocker interference detected!
Wikia is a free-to-use site that makes money from advertising. We have a modified experience for viewers using ad blockers

Wikia is not accessible if you've made further modifications. Remove the custom ad blocker rule(s) and the page will load as expected.